Unique educational business
Educational business of human resources of the robotics field based on the needs of society.

The National Institute of Technology Suzuka College (NIT,SC) is building an educational program, developing and organizing the educational contents to educate human resources required by industries, to lead the advanced robotics technology field where technological innovations emerge quickly.(since 2014)

Information security human resources development business.

There is an urgent need to develop human resources who can manage cyber risks.
To meet these particular needs, the "KOSEN Information Security Human Resources Development business" has begun. NIT,SC participates in this business as an affiliated school.(since 2015)
Student Exchange
NIT,SC deeply takes part in an international exchange with Ohio State University (USA), the Georgian College (Canada) and Changzhou College of Information Technology(China) under mutual international academic exchange agreements.
Assigning students to Ohio State University, language training at the Georgian College and student exchanges with Changzhou College of Information Technology are part of Suzuka's international exchanges. Furthermore, we welcome international students from Malaysia, Indonesia and Mongolia to promote international exchange.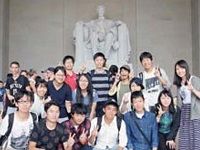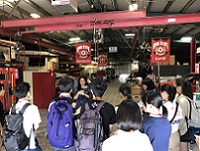 Extra-curricular Activities
The Student Association run by NIT,SC students has 18 athletics clubs, 8 cultural clubs and 9 circles, and most of the students belong to one or more of these. Suzuka's students participate in the National Athletic Meet and Tokai Region Athletics Competition every July, and have achieved good records in many competitions. Besides these activities, the students also achieve well in engineering competitions such as a solar car race, robot contest, programming contest and mileage marathon.